Whether in manufacturing, transportation & logistics or in the field and in stationary retail – you will find true everyday heroes in every industry. And every good superhero needs a helpful sidekick. What could be better suited for the task than the powerful and robust tablets from Zebra?
Get to know them and learn how the robust Zebra tablets provide helpful support in all sorts of challenges at the sides of true everyday heroes!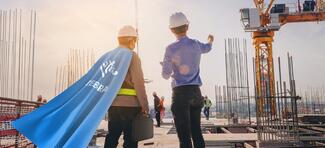 5 reasons to choose the everyday heroes from Zebra:
1. Superheroes mostly rely on superhuman strengths which make them nearly unbeatable. Zebra tablets also withstand an enormous amount, thanks to their robust housing with high IP and MIL-STD certification ratings.
2. Many superheroes are loners, who want the fame for themselves alone. True everyday heroes, however, don't need fame, they simply do their job. Just like the Zebra tablets! They are real team players and provide one of the most important communications interfaces between workers.
3. Some human heroes convince with a very high IQ and incredible skills. Zebra tablets, on the other hand, convince with intelligent functions and the latest technology.
4. Everyday heroes don't have a hidden cave full of miracle weapons. One will suffice: a Zebra tablet! It merely relies on the tools of Zebra Mobility DNA – so your customers always have the important gadgets with them.
5. Capes, high-heeled boots, many belts and very colourful (or dark) costumes are the trademarks for real superheroes. Zebra tablets prove that modest elegance and the successful completion of all tasks will long remain in your memory!
Convince yourself, get to know the robust Zebra tablets for everyday heroes!
The perfect Zebra
business tools for everyday heroes
Find the right Zebra tablet
Zebra Tablet Product Selector
Finding the ideal tablet for the industry, the environment and the work processes of your customers does not need to be time-consuming: the new Zebra tablet product selector shows you various Zebra tablets best suited to your customers' needs and requirements in just a few clicks.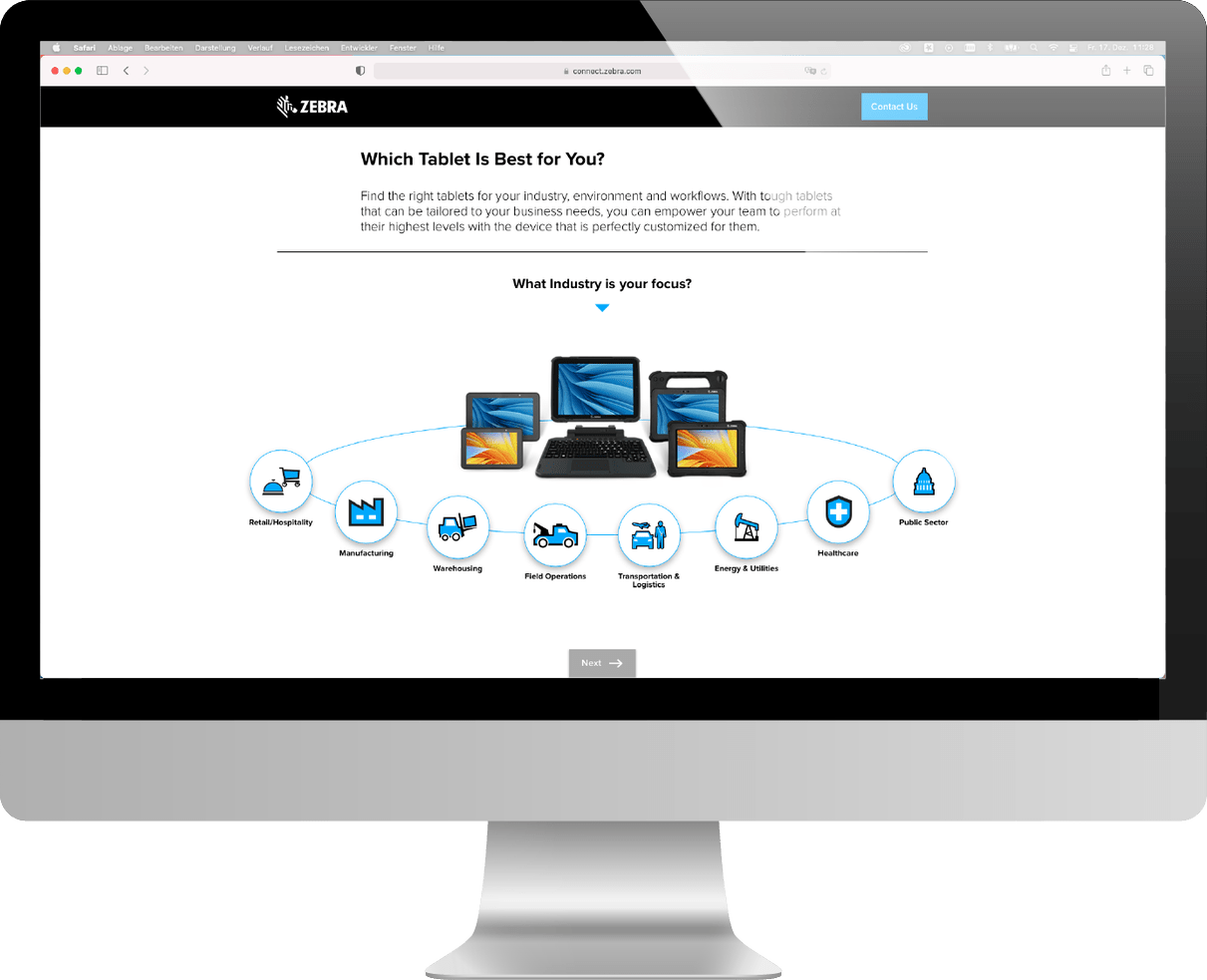 It pays to become a
Zebra partner!
With its award-winning PartnerConnect programme, Zebra helps its partners increase revenue, expand knowledge and serve customers more effectively. Discover how PartnerConnect can help you take advantage of new opportunities!
I want to learn more about the Zebra tablets for everyday heroes!